State says flu season is here, vaccinations recommended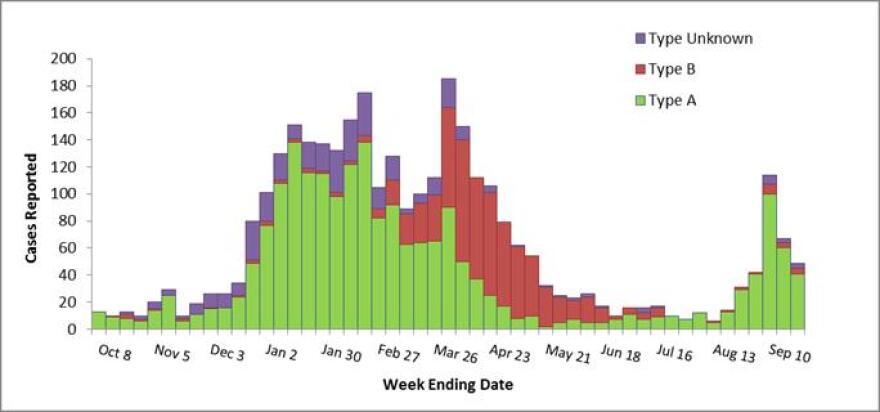 Alaska has seen a spike of reported cases of flu since the beginning of September, reports the State of Alaska Section of Epidemiology.
Health officials up through the U.S. Centers for Disease Control are urging Americans to get a flu shot to prevent contracting and spreading the troublesome virus.
"A public health alert was already posted in September by the State of Alaska because we had an increase in flu disease," said Dillingham-based state public health nurse Gina Carpenter. "We were seeing it more up north, in the Fairbanks area, but we've had hospitalizations and people have gotten quite sick from flu. So as soon as the vaccine is available, people should get their flu shot."
Getting vaccinated is important for everybody, she said, but especially young children, the elderly, pregnant women, people with a history of heart disease, and those with chronic conditions such as asthma or diabetes. People living with higher risk individuals should consider vaccinations a priority, too.
Public Health will also be collaborating with the City of Dillingham in November to hold a mock disaster drill. During the drill on November 30, the clinic will be offering free flu vaccinations, with the added purpose of testing the city's ability to respond in the event of a real epidemic.
Adult doses of the flu vaccine may not be available at the Public Health center through the entire season, said Carpenter. Until the mock disaster drill, vaccines are available for people between the ages of 6 months and 30 years on a sliding fee scale, and she said nobody will be turned down for inability to pay.
Kanakanak Hospital should also have flu vaccines available this fall, said Carpenter.