First Quantum Minerals backs away from investing in Pebble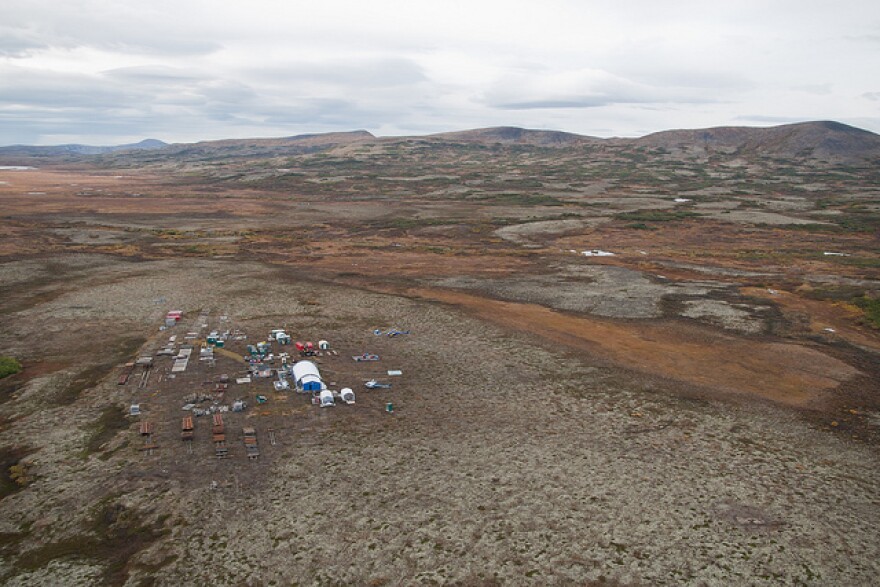 Northern Dynasty Minerals and First Quantum Minerals failed to reach an agreement on First Quantum buying into Pebble. That leaves Northern Dynasty as the sole owner of the Pebble Limited Partnership.
A major business deal has fallen through for the proposed Pebble Mine. A Canadian mining company, First Quantum Minerals, will no longer back the controversial project.
Northern Dynasty Minerals, the sole owner of the Pebble Limited Partnership, announced in a press release late Thursday night that the two companies could not reach an agreement on First Quantum joining the partnership.
In December, Northern Dynasty said that First Quantum was considering buying into Pebble at $150 million over four years. At the end of those four years, First Quantum had the option to become a 50 percent owner of the partnership. According to Pebble, the initial investment would help fund the permitting phase of the proposed gold, copper and molybdenum mine in the Bristol Bay region.
However the companies delayed finalizing the agreement in April. Now they have scrapped the agreement altogether.
In response, Pebble CEO Tom Collier said in a statement Friday that the project will continue to press forward.
"I believe we will secure the necessary funding to continue the permitting and review process for Pebble under the National Environmental Policy Act. This will result in an Environmental Impact Statement for Pebble," said Collier.
Environmental groups and some Alaska lawmakers were among those pressuring First Quantum to back out of the deal. Now opponents of the mine are celebrating.
Alaska House Representative Bryce Edgmon of Dillingham called the development "significant."
"I think it really is a major setback for those that want to develop the project, and assuming all things stay constant from the recent press announcement. I would foresee that it would be some time before another major investor would come into the project," Edgmon said.
Bristol Bay Economic Development Corporation president Robin Samuelson thinks First Quantum's decision throws the mine's future into doubt.
"I think Pebble's dead in the water. Now, I'm not going to let down my due diligence and vigilance. I'll watch every move they make from here until my last breath. But financially, they don't have the means to get where they want to go with First Quantum pulling out," said Samuelson.
This development makes First Quantum the fourth major financing company to back away from the Pebble Project.
Since the Pebble Limited Partnership was formed, three other companies have pulled out—the Mitsubishi Corporation in 2011, Anglo American in 2013 and Rio Tinto in 2014.
Northern Dynasty's stock dropped 30 percent Friday. That brings the company's stocks to the lowest point since October 2016.
First Quantum Minerals did not respond to KDLG's request for comment.
Contact the author at avery@kdlg.org or 907-842-5281.