A woman experiencing homelessness found dead in Dillingham
Dillingham police do not suspect foul play and say the woman could have died from hypothermia.
A woman experiencing homelessness was found dead last Thursday in Dillingham. Police say 38-year-old Shirley Kalmakoff could have died from hypothermia.
According to a press release from Police Chief Dan Pasquariello, officers received a report early that morning of a body found in the woods between the Little Foot store and AC grocery.
Police do not suspect foul play. Next of kin have been notified and her body was sent to the state Medical Examiner's office for autopsy.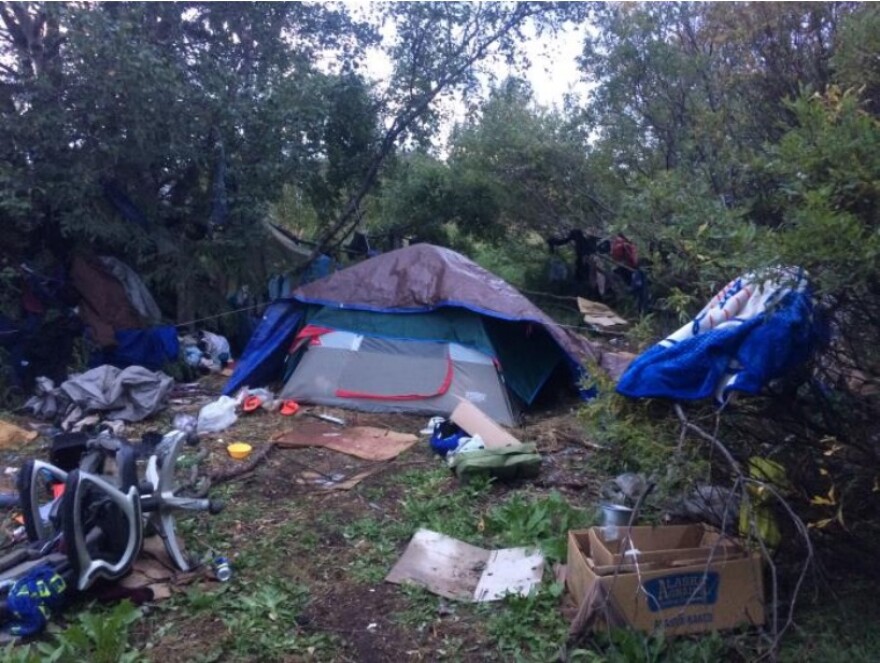 Chief Pasquariello's safety report identifies at least 10-12 chronically homeless persons' in Dillingham. There are no designated homeless shelter services in the community. Instead, people experiencing homelessness live in tents, abandoned buildings and vehicles.
Contact the author at tyler@kdlg.org or 907-842-2200